CABINETS BY

Find the right Schrock cabinetry style, finish and decorative accents for you.

Custom Cabinetry features beautiful kitchen and bath cabinets and custom cabinets for entire home improvement and remodeling projects.


Semi-custom to custom cabinetry line at below custom prices using innovative production techniques to marry industriousness with high-quality craftsmanship.
COUNTERTOPS BY

Corian is a solid surface product that provides a seamless countertop that will not collect dirt or bacteria.

Formica's solid surface patterns run through the entire material, making it perfect for edging, accents or inlay.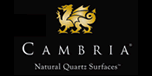 Cambria is a high quality quartz surface that this is 93% natural stone, yet is non-porous and resistant to cracks.
Zodiaq is a quartz material that captures the radiance of quartz crystal with depth, clarity, radiance and strength.

Wilsonart ia an acrylic based solid surface that is nonporous and does not require sealing.

Hi-Macs Acrylic Solid Surface is resistant to stains through a non-porous surface that rejects bacteria.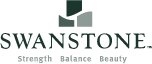 Providing a full range of products with a distinct American feel, this Swanstone collection epitomizes the ideal that quality and value never go out of style.

Since 1983, we've been a pioneer in solid surfacing, known for our unbridled passion and spirited innovations.

Whether the look you're after is edgy or traditional, colorful or muted, Pionite's residential surfaces give you an incredible range of design options.
FIXTURES BY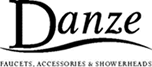 APPLIANCES BY